I have been on the search for the perfect duvet cover for our bedroom. You know, for the King size comforter that we don't have....but we don't even use a comforter anyway. Matt's body temperature is literally 1,000 degrees plus the dog basically sleeps on top of me...aaand I'm pregnant. So it is usually pretty warm in our room.
I figure the duvet cover would look nice on our bed with or without a comforter in it. It would also be a little longer all the way around without the comforter in it, and we need that...since we don't have a bedskirt either.
If you haven't noticed I've been a little slow on decorating the bedroom.
No one really see's the bedroom anyway.
I'd like to start gathering our stuff and planning our rooms for when we move. Because we will have to move...you know to make more room for the Bean.
I love 'light and airy' but with bold colors...if that makes sense. For our bedroom I'd like to have yellow and a light light aqua color with lots of white. So here's the duvet cover I found...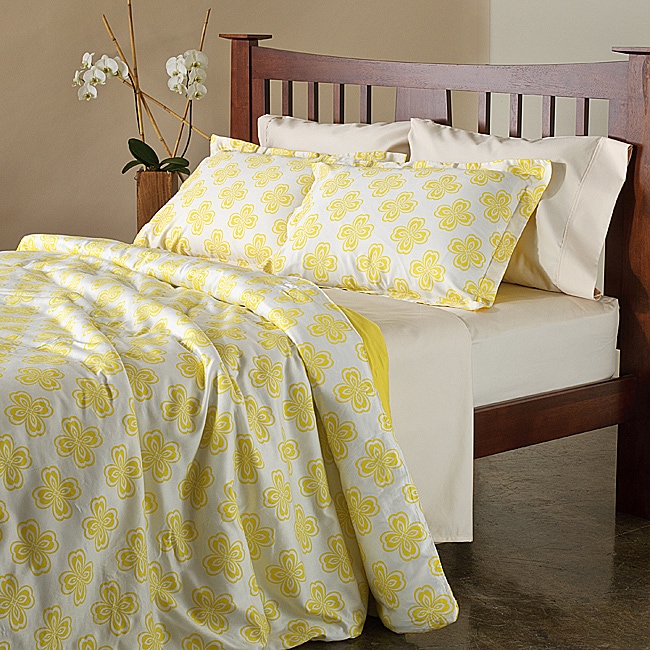 aaaand it's only $37.99. WITH FREE SHIPPING. I love overstock.com.
Gahhhh if only we had the money for it! It's perfect!